"We have the expertise and experience to deliver unique solutions for your growth"

0
Metric Tonnes Handled
Per Month
In 1962, when Srinivas Raghoji entered into transportation and logistics at Gulbarga, the nearby town Wadi was a hub for cement companies. In the 1960s, trucks were few and transportation options limited. The cement companies were in dire need of a reliable service provider, and Srinivas stepped in. He ventured into warehousing and started storage facilities in Parli, Maharashtra. Thus, Srinivas had laid the foundation of the logistics business with available self-capital and an intense desire for growth.
The next generation introduced new and innovative ideas to start serving new businesses, and the expansion story began. Today, we work closely with many cement companies and operates in segments like primary transportation, secondary transportation, bulk cement transportation, last-mile connectivity, warehouse management, real estate, and fibre optics infrastructure.
Raghoji Group has envisioned success in the B2B logistics sector and we are experiencing phenomenal growth. Plans are afoot to have a multi-segment presence at more locations.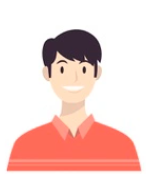 Dedicated, Ambitious, and a Philanthropist
Founder Srinivasrao belonged to the family of merchants and inherited the ancestral business of wholesale grains and seeds. He was the oldest child to parents who lived in Gulbarga (Now Kalburgi), Karnataka. The family was rooted in a humble existence and propagated related values which focused on merit and hard work. He showed astute acumen in the trade and decided to diversify the grains business to oilseeds and petrochemicals.
A keen visionary, he approached the Associated Cement Company (ACC) at Shahabad in 1961 and entered into logistics by transporting, clearing, and forwarding cement to Mumbai from Wadi. Propelled by dedication and commitment, Srinivas was confident of growing the logistics business and expanding the scope of his company's operations in Karnataka and Maharashtra. His honesty and humility very quickly spearheaded his venture to new levels, becoming the first choice of customers.
He was a philanthropist and donated money to build a school, also starting a school in Gulbarga and a charitable trust hospital — both benefiting the society and earning him the love of citizens.

DR. NANDKUMAR RAGHOJI
A Natural Leader
A simple person who always has his eye on solutions, Nandkumar is a doctor by profession. Having taught microbiology at various medical colleges, he has managed and developed the Rahoji Group over the last many years. Nandkumar successfully expanded the venture with tyre Clearing and forwarding for Bridgestone Tyres in Gujarat. A natural leader, he doubled the profitability of the group. Nandkumar is socially active and has done more than 200 free eye cataract surgeries for the poor with the support of his wife and eye surgeon, Dr. Chhaya Raghoji.
ASHWIN N RAGHOJI
Heading it right
Ashwin is a chartered accountant and worked with PricewaterhouseCoopers for over 1.5 years, before he decided to join the family business. A commerce graduate from Symbiosis College, Pune, he pursued his masters from the Pune University. Ashwin manages the operations and business development and looks after all the three Raghoji verticals of business — logistics, warehousing and real estate.

SHRADHA RAGHOJI
Accomplished and meticulous
Shradha is a Chartered Accountant, and an experienced and accomplished Auditor. Having worked at KPMG in Pune, she has crisp insight in processes and controls. Shradha manages the tyre division of the group, which includes five locations spread across Maharashtra and Gujarat. Respected for her being system driven and meticulous, she is a revered team leader working in productive tandem with her team.